Collection: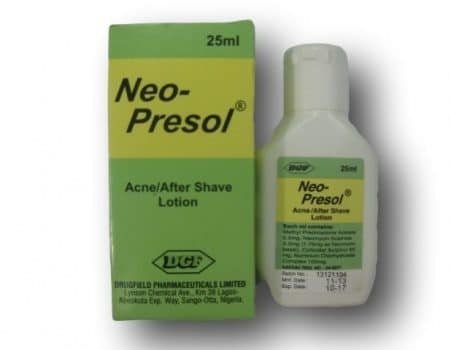 Collection:
Neo-Presol Lotion 25ml
Neo-Presol Lotion 25ml
Regular price

Sale price

₦2,100.00
Neo-presol acne/after shave lotion is a triple action lotion that is effective in the control and treatment of acne vulgaris, acne rosacea and dermatitis. It is also known to be effective in the control of skin irritation and eruptions that often occur after shaving.
Contact your doctor or pharmacist for additional information on using this medicine, its dosage, and suitability.