Collection: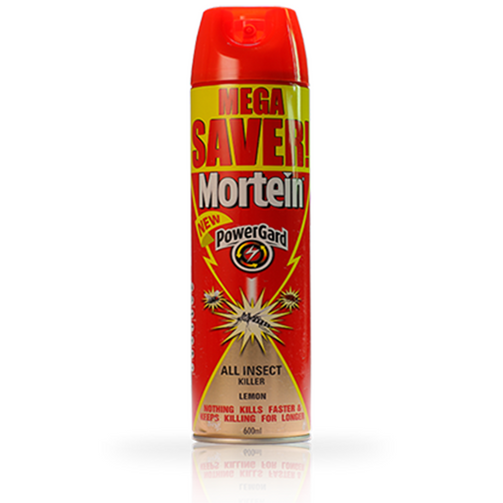 Collection:
Mortein Powergard Insect Killer 600ml
Mortein Powergard Insect Killer 600ml
Regular price

Sale price

₦1,880.00
This multi-functional insect killer eliminates insects with a single blast. It's designed to kill all crawling and flying insects inside your home instantly, leaving your home free of unwelcomed guests.
WHAT IT DOES
See. Spray. Kill. Flies, mosquitoes, spiders, ants, cockroaches, —it takes no prisoners!
BENEFITS
A fast response to an unwelcome problem.
HOW TO USE
Shake can well. Keep can as upright as possible when spraying.
For Flying Insects: Spray directly at the fly, mosquito or other flying insect for fast results.
For Crawling Insects: Spray directly onto cockroaches, ants, spiders and other crawling insects for fast results.