Collection: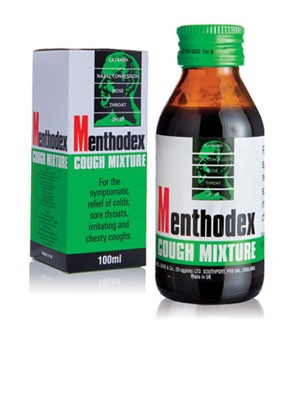 Collection:
Menthodex Cough Syrup 100ml
Menthodex Cough Syrup 100ml
Regular price

Sale price

₦1,000.00
Menthodex cough syrup can be used as an expectorant due to its irritative action on the bronchial mucosa. Menthodex cough mixture contains expectorant and demulcent agents for the treatment of coughs and colds. It makes the cough more productive by loosening tenacious bronchial mucus. It combats the congestive symptoms that frequently accompany coughs and colds and reduces bronchial and nasal congestion.
Dosage
Adults:10 ml three times daily
children 7- 14 years: 5 ml three times daily