Collection: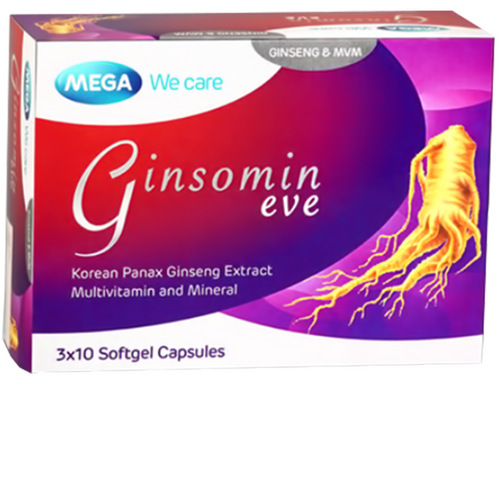 Collection:
Ginsomin Eve Capsule x 10
Ginsomin Eve Capsule x 10
Regular price

Sale price

₦1,600.00


Ginsomin eve is a wellness and beauty formula for women. A rich blend of Vitamins, natural beauty extracts and EPO for HER to get all the energy to be at her 100%, to have right balance of hormones and to look younger and feel younger with beautiful skin and hair.
Helps relieve fatigue and stress, Provides nutritional support for maintenance and improvement of good health.
Ginsomin eve is designed to address the energy needs of the demanding lifestyle of women. Ginseng a known stress reliever is combined with vitamins and minerals to meet the daily nutritional requirements while also helping build immunity to protect against common ailments.
Ginsomin eve is fortified with special ingredients that have added advantage known to enhance the appearance which adds on to the general well-being.