Collection: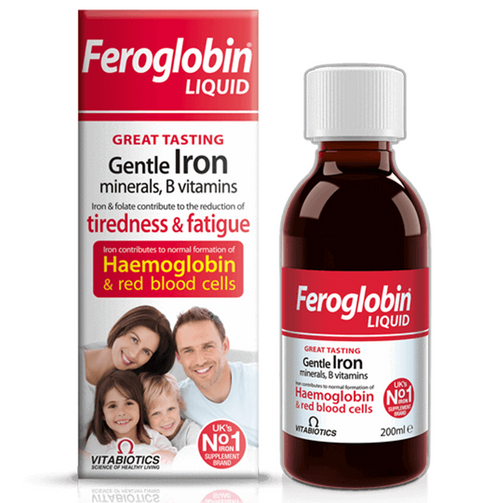 Collection:
Feroglobin Liquid Iron 200ml
Feroglobin Liquid Iron 200ml
Regular price

Sale price

₦3,250.00
Iron is important to people of all ages, from supporting your overall health to fighting day-to-day fatigue. That's why Feroglobin Liquid is designed to make supplementing your Iron intake effortless, with a delicious formula that's even suitable for children.
Dosage:
Children (1-2 years): 1/2 teaspoonful twice daily.
Children (3-12 years): 1 teaspoonful 2-3 times daily.
Adult: 1 teaspoonful 2 times daily.
Caution & Warnings:
Shake well before use.
Do not exceed the recommended intake.
Feroglobin Liquid can be continued for as long as required.
To open bottle, press and turn childproof cap.
Once open use within 3 months.