Collection: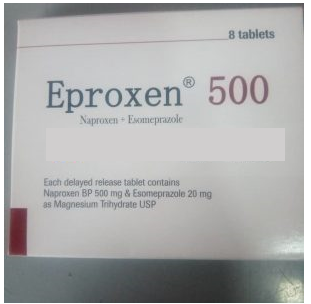 Collection:
Eproxen 500mg Tab x32
Eproxen 500mg Tab x32
Regular price

Sale price

₦1,400.00
Eproxen contains Naproxen and Esomeprazole.
Naproxen is a nonsteroidal anti-inflammatory drug (NSAID). It works by reducing substances in the body that cause inflammation, pain, and fever.
Esomeprazole is a proton pump inhibitor that decreases the amount of acid produced in the stomach.
Dosage:
1 tablet two times daily