Collection: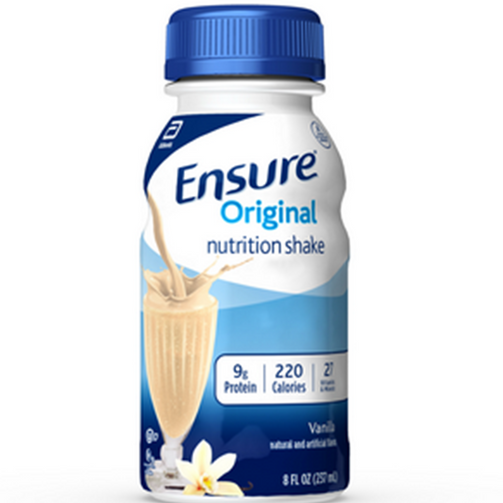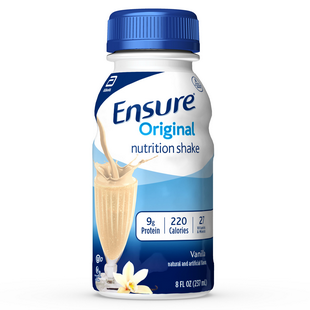 Collection:
Ensure Original Nutrition shake 237ml
Ensure Original Nutrition shake 237ml
Regular price

Sale price

₦1,650.00
Ensure Original Shake provides complete and balanced nutrition with 30% less sugars. Ensure Original still provides the same nutrition with 24 essential vitamins and minerals plus 9 grams of protein. 
Great for on-the-go breakfasts, quick snacks, or advanced nutrition, these shakes are a caregiver and family favorite - they're also from the #1 doctor-recommended brand. Packed with the vitamins and minerals you need to feel your best, these shakes even have added antioxidants, which reduce the risk of cancer, diabetes, and heart disease. Whether you're looking for added nutrition, meal replacements for weight loss, or extra calories, these nutrition shakes are a great choice that caregivers love.
Ensure Original Shakes are ideal for:
Those looking for everyday health and balanced nutrition
Those looking to increase their calorie counts and gain weight
Those looking to lose weight, by replacing small meals
In some cases, those with dysphagia or difficulty swallowing