Collection: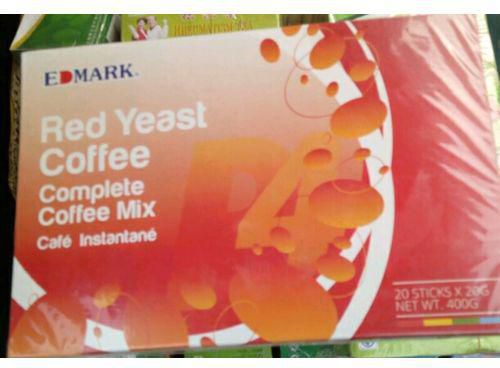 Collection:
Edmark Red Yeast Coffee 400g
Edmark Red Yeast Coffee 400g
Regular price

Sale price

₦3,900.00
Edmark Decaffeinated Red Yeast Rejuvenation Coffee Is a complete coffee mix that is made from the organic blend of the finest premium coffee beans from Brazil and Columbia, with red yeast rice. It has a complex flavor that is so bold and unanticipated with a crisp finish that lingers in your taste buds. It is an excellent blend of coffee goodness that rejuvenates and revitalizes the body. Clinical studies have also shown that Red Yeast provides therapeutic benefits for optimal cholesterol health. Red yeast rice contains a variety of ingredients such as fiber, rice starch, sterols, HMG-CoA Reductase and Mevinolin which combines to lower cholesterol and help prevent heart diseases and its complication.