Collection: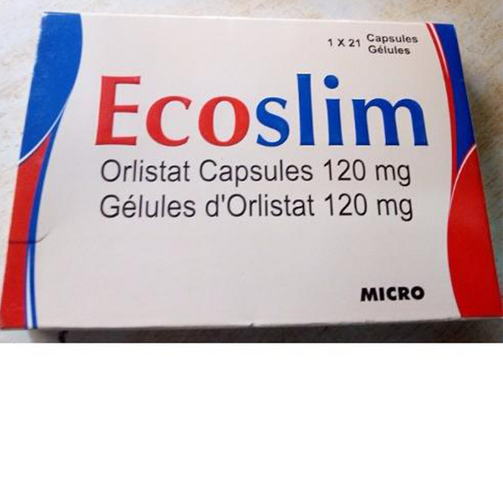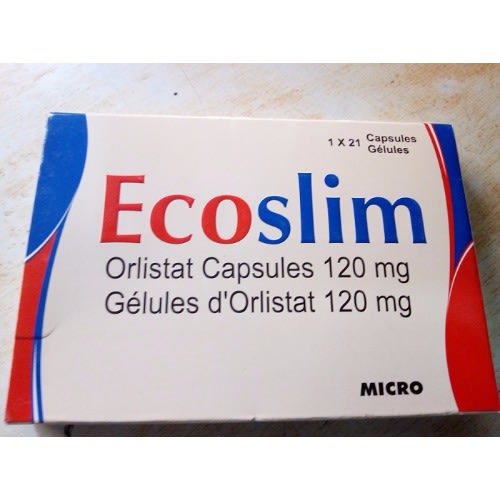 Collection:
Ecoslim 120mg Caps
Ecoslim 120mg Caps
Regular price

Sale price

₦6,750.00
Ecoslim is a brand name for a capsule with the generic name Orlistat 120mg. Ecoslim blocks some of the fat that you eat, keeping it from being absorbed by your body, It is used together with a reduced-calorie diet and weight maintenance to treat obesity in people with certain risk factors (such as diabetes, high blood pressure, and high cholesterol or triglycerides). It is indicated for use to stop weight gain in patients with weight related conditions. Ecoslim has been said to be effective in preventing weight gain when combined with the required diet.
Dosage:

The recommended dose of Ecoslim is one 120-mg capsule three times a day with each main meal containing fat (during or up to 1 hour after the meal).
The patient should be on a nutritionally balanced, reduced-calorie diet that contains approximately 30% of calories from fat. The daily intake of fat, carbohydrate, and protein should be distributed over three main meals. If a meal is occasionally missed or contains no fat, the dose of Ecoslim can be omitted.