Collection: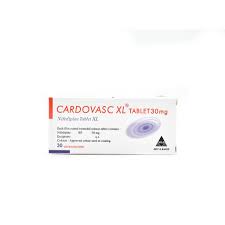 Collection:
Cardiovasc XL Nifedipine 30mg Tab
Cardiovasc XL Nifedipine 30mg Tab
Regular price

Sale price

₦650.00
Cardiovasc XL Nifedipine is used to lower blood pressure in people with hypertension. It's also used to treat vasospastic angina (chest pain due to a spasm in arteries around the heart) or chronic stable angina (chest pain that occurs with activity or stress). 
Nifedipine may be used as part of a combination therapy. This means you may need to take it with other medications. If you are using it to treat high blood pressure, you may take it with other drugs that lower blood pressure.
Dosage:
Use as prescribed by physician