Collection: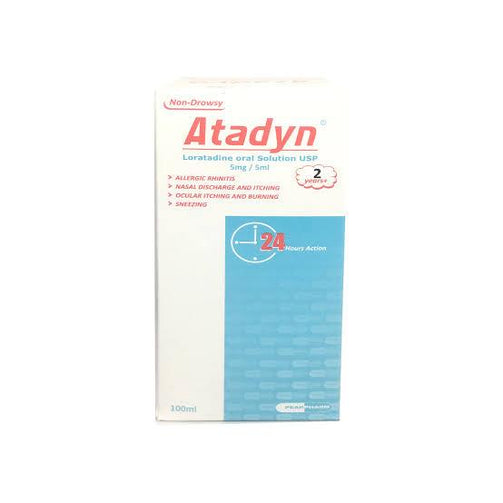 Collection:
Atadyn Syrup (Loratadine)
Atadyn Syrup (Loratadine)
Regular price

Sale price

₦900.00
Atadyn Syrup
Atadyn Syrup is used to relieve symptoms of seasonal allergy (seasonal allergic rhinitis) and other upper respiratory tract allergies. This medicine works by restricting the action of a natural chemical (called as, histamine) which acts on the body cell sites (H1 histamine receptor). Atadyn Syrup is also used to treat long-term hives.