Collection: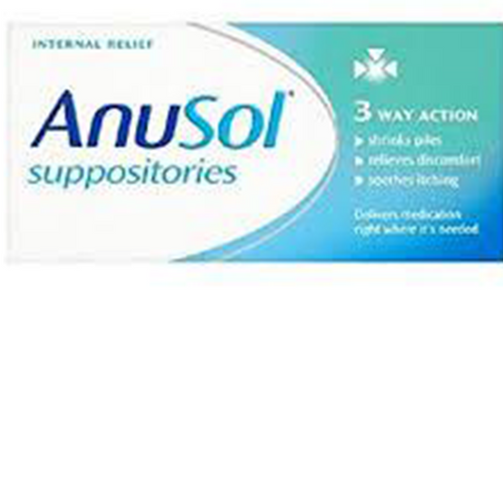 Collection:
Anusol Supp x24
Anusol Supp x24
Regular price

Sale price

₦1,650.00
Anusol supp is used to temporarily relieve burning, pain, and itching caused by hemorrhoids. This product contains ingredients such as cocoa butter, starch, or zinc oxide that form a protective barrier to prevent too much irritating contact with stool. This barrier helps protect inflamed, irritated skin and helps make bowel movements less painful.
Dosage:

Before use, clean the area with mild soap and water, rinse well, and pat dry. Use this product in the rectum only.

To use suppositories, unwrap the suppository. Lie on your left side with the right knee bent. Carefully push the suppository (pointed side first) just inside the anus with your finger. Do not push more than an inch or two inside the anus.

If the suppository is too soft to insert, place it in cold water or refrigerate it for 30 minutes before removing the wrapper.
Do not use this medication if hemorrhoids are bleeding or the rectal area is raw and irritated.
If symptoms do not improve within 7 days, if bleeding/worsening pain occurs, or if you think you may have a serious medical problem, tell your doctor promptly.